ISABELLE LE MINH ▼▼▼ WORKS
SCARING FROM THE SQUARE
AFTER FRANÇOIS MORRELET
2015
--------------------------------------------------------------------------------------------------------
8 Archival pigment prints on fine art paper, plexiglas hood in museum quality
72 x 72 x 2 cm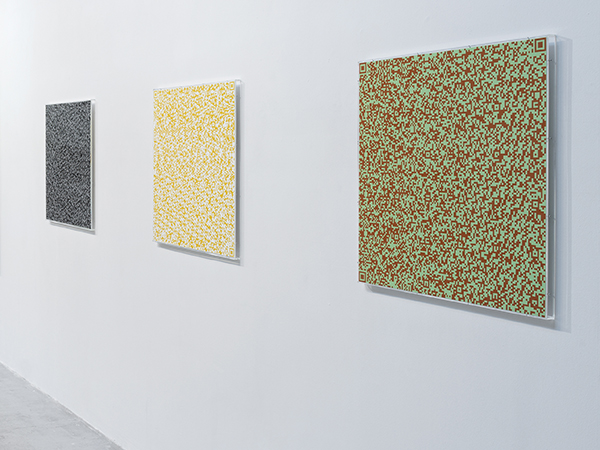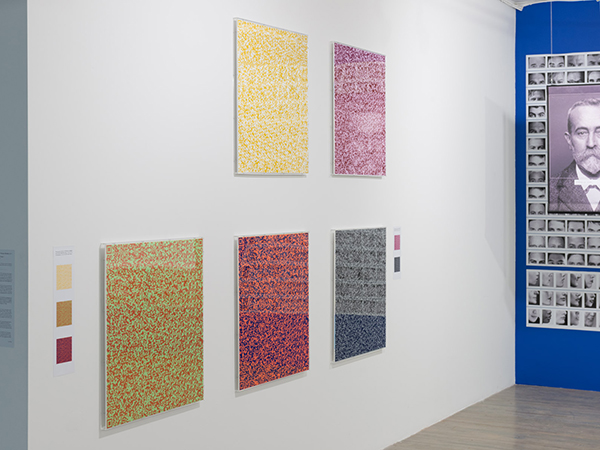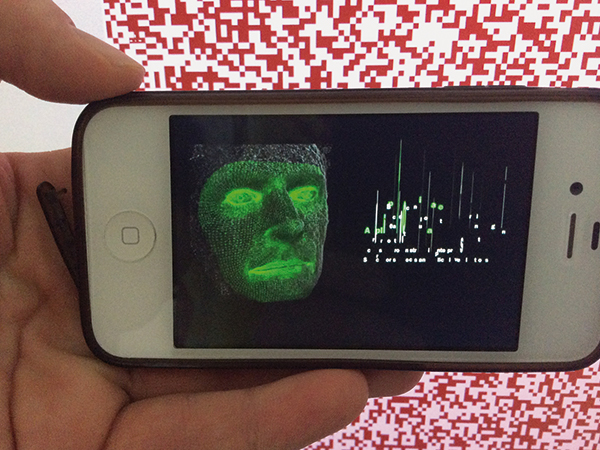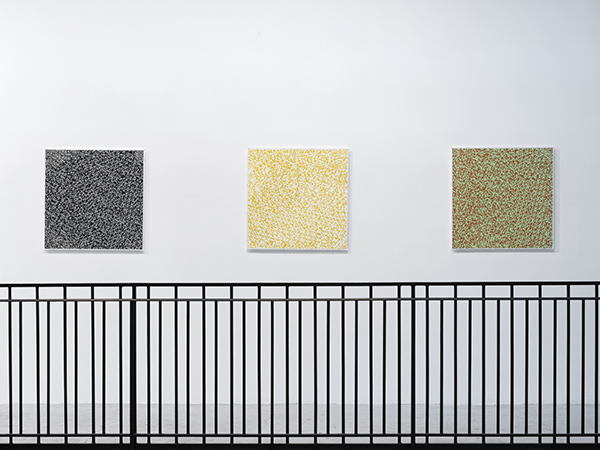 François Morellet produced many works approaching geometric abstraction by using systems involving mathematical protocols – for instance, distributing thousands of small blue and red squares according to the parity of phone numbers found in the directory. Some of Morellet's works are unavoidably reminiscent of the QR codes that we see every day.
I generated a series of QR codes that I printed and presented under Plexiglas covers, identical to how Morellet presented his works. Visitors can decode them by using their phone or tablet to discover promotional videos touting the new facial recognition and 3D identification systems that can model without his knowing any individual passing in front of a camera.
In an ideal scenario, the visitor can borrow a smartphone in exchange of his ID. He then may possibly start wondering what will happen with his fingerprints left on the device that he was kindly lent... (see Digitométries).
This series has been specially conceived for the Month of Photography in Montreal as part of the monographic exhibition, « Tous décavés » which was questioning the registration of citizens through the use of web and new technologies.
* The title of the exhibition "Squaring of the Square" is taken from one of the artist's works in neon. "What is this title about? Nothing, of course," says François Morellet, "apart from my twin obsession with squares and absurdities... It seems to me that humour, irony, derision and frivolity are the necessary seasoning to makes squares, systems and all the rest of it digestible." ( Press release of the exhibition)