ISABELLE LE MINH ▼▼▼ WORKS
DON'T FENCE ME IN
JUST ONE OF THOSE THINGS
2011
--------------------------------------------------------------------------------------------------------
Photo collages, archival pigment prints on Hahnemühle Photo Rag glued on wooden backframe or diasec mount, canvasses
Various dimensions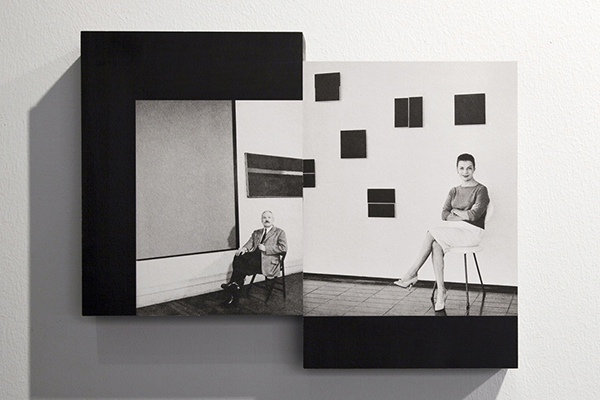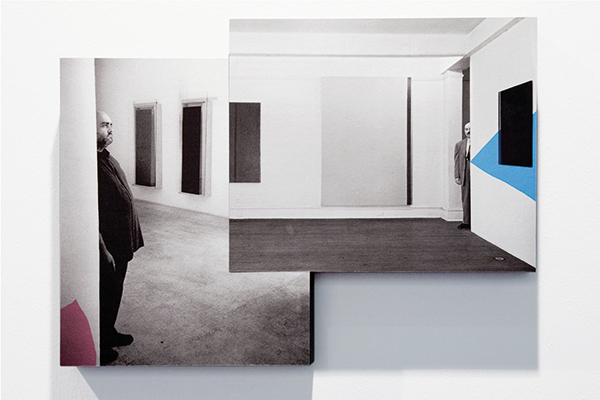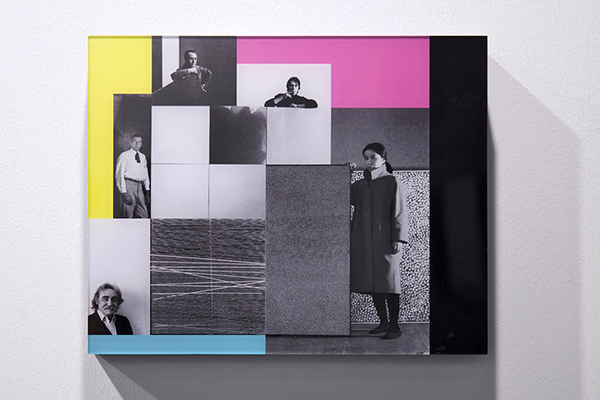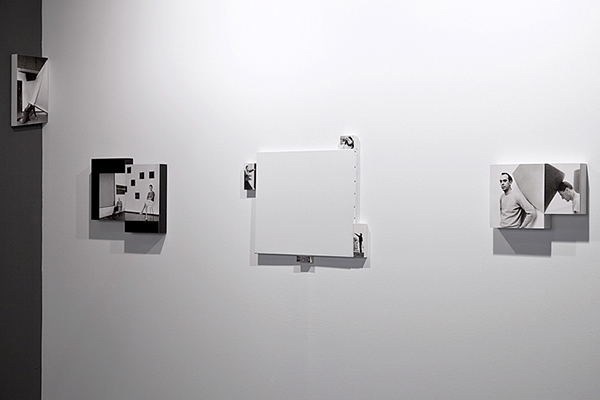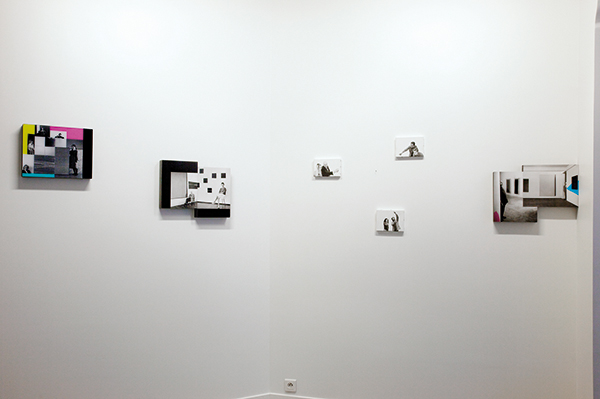 Don't fence me in belongs to a group of works made from photographs depicting artists in which the composition, content or connection between the artist and his environment are based on principles identical to those of an ideal representation, not to say stereotyped.
Each type of pose is associated with the title of a song by Cole Porter, the famous composer, contemporary with most of the artists appearing on the images and whose songs also depict an ideal, the one of idyllic love... (a distant echo to the seminal piece John Baldessari Sings LeWitt (1972), in which the artist sings Sol Lewitt's Statements on Conceptual Art after the model of Ella Fitzgerald Sings Cole Porter).
The pieces titled Don't fence me in place emphasis on the way the artist appears nested within his works and the settings on staged photographs.
Works of the series Just One Of Those Things have been done in the same spirit . The original images depict artists photographed on the spot while performing a gesture each time identical (sometimes towards a she-assistant looking somewhat sceptical), which is to point the finger at an object of sight (presumably the artwork or the place it's supposed to be ?).
Whereas the invisible items designated by the fingers have been materialized by a blank canvas or a nail - which may respectively appear as the paradigms of the zero degree of painting or hanging - the original photographs have been transferred onto different supports - those used in painting or sculpture, as if different spaces of representation were just playing musical chairs.