ISABELLE LE MINH ▼▼▼ WORKS
DARKROOMSCAPES
AFTER HIROSHI SUGIMOTO
2012
--------------------------------------------------------------------------------------------------------
Gelatin silver prints on baryte paper
150 x 180 cm and 65 x 83 cm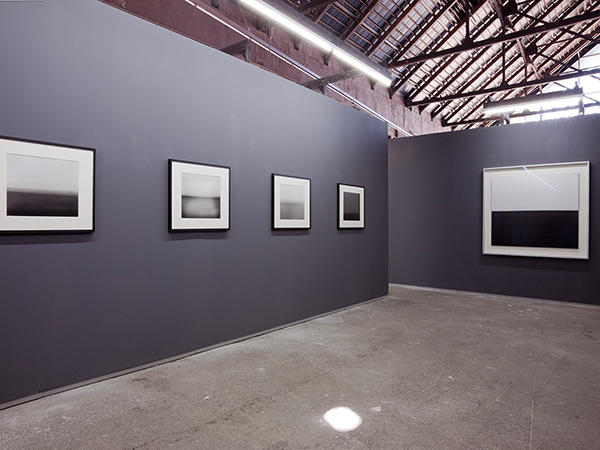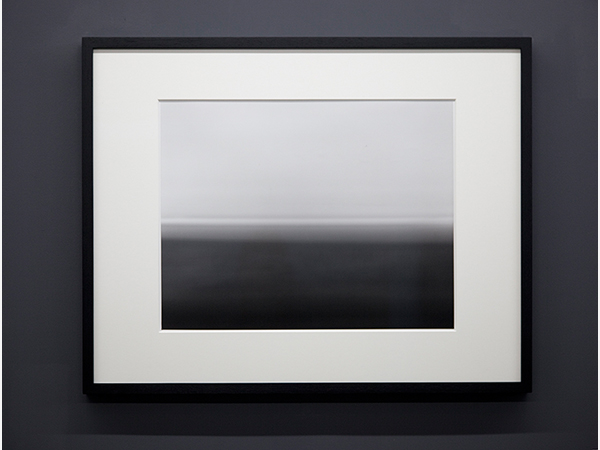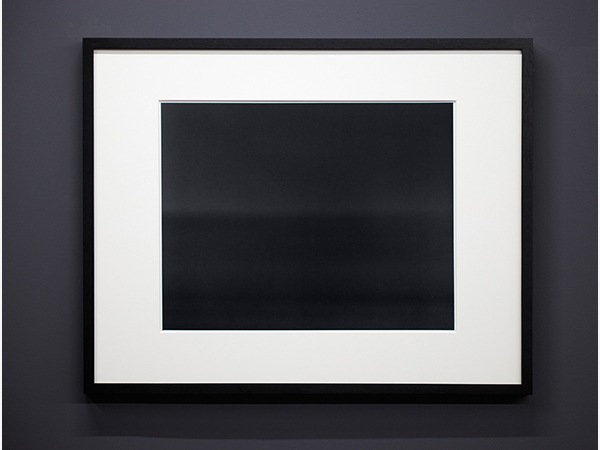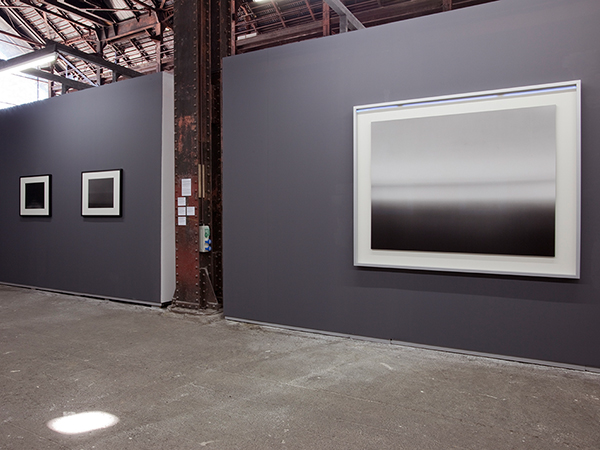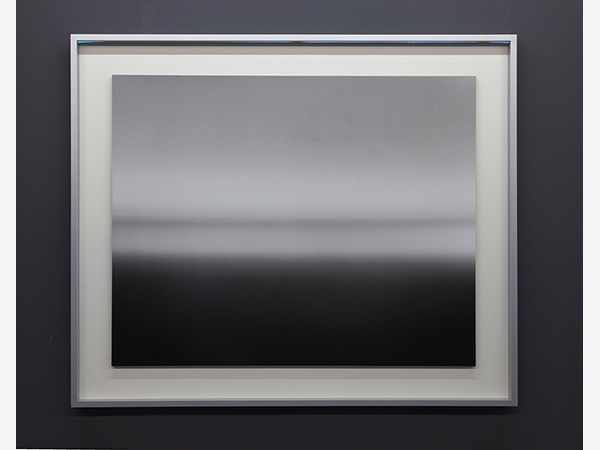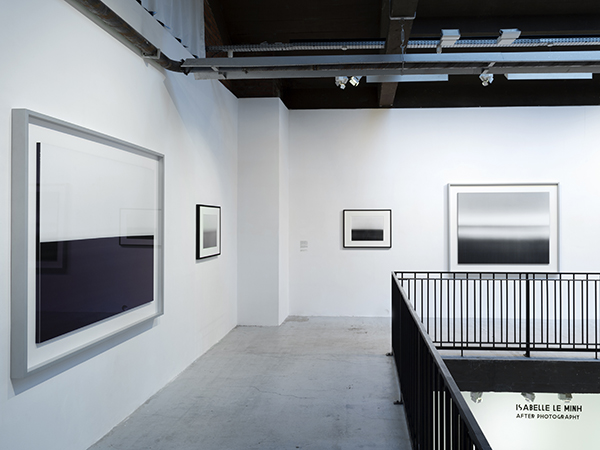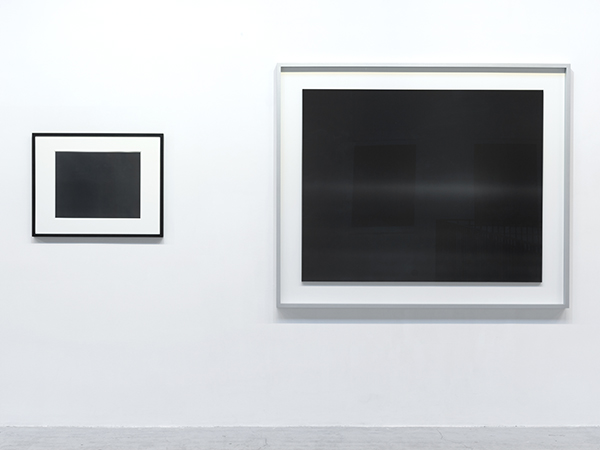 Working in the darkroom to make prints requires patience, calm, a good dose of perseverance and a lot of concentration; it is a special moment for the printer who finds himself isolated from the rest of the world, in semi-darkness, his eyes riveted to the developing trays waiting for the image to 'emerge' or to fix. It is hence a moment favourable to meditation, where a particular relationship with time is established, a little as though we found ourselves out at sea contemplating the horizon, like Hiroshi Sugimoto when he produced his Seascapes in the middle of the ocean.
This series is a humorous homage to the Japanese photographer. But it also looks at 'film photography time': the time of taking a photograph, the time of developing, the time of printing… The photographs were produced in the laboratory by the means of a view camera and show the lines of a horizon formed by the surface of the developer in the developing trays. Scale is hence played with, for it highlights the capacity of the photographic tool to transform reality as though pointing out to us that what we see is above all what we believe.
The formula of the photographed developer make up the photographs' captions, thus constituting, in a way, the elements of a complex cartography, while the formulas' subtlety now tends to sink into oblivion.